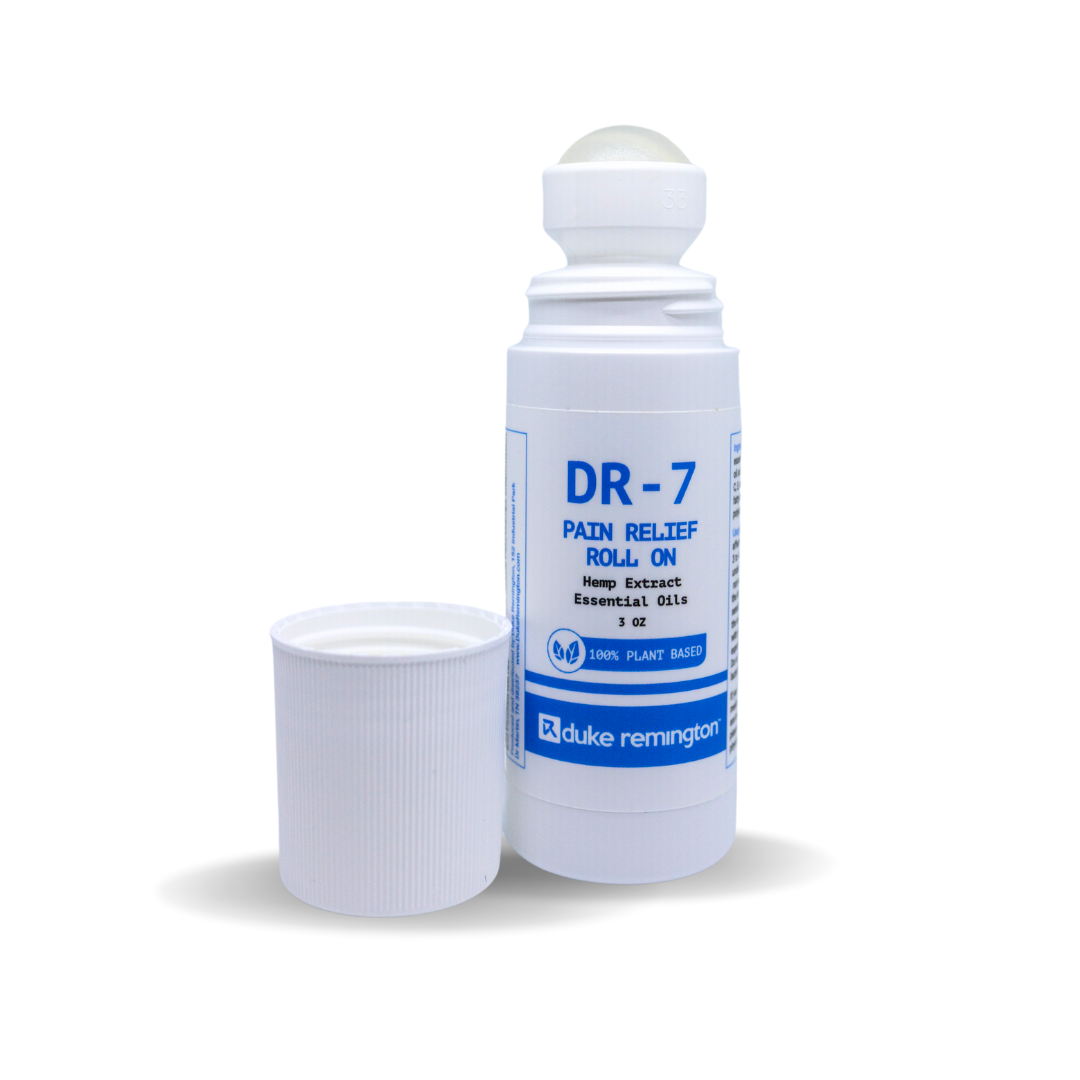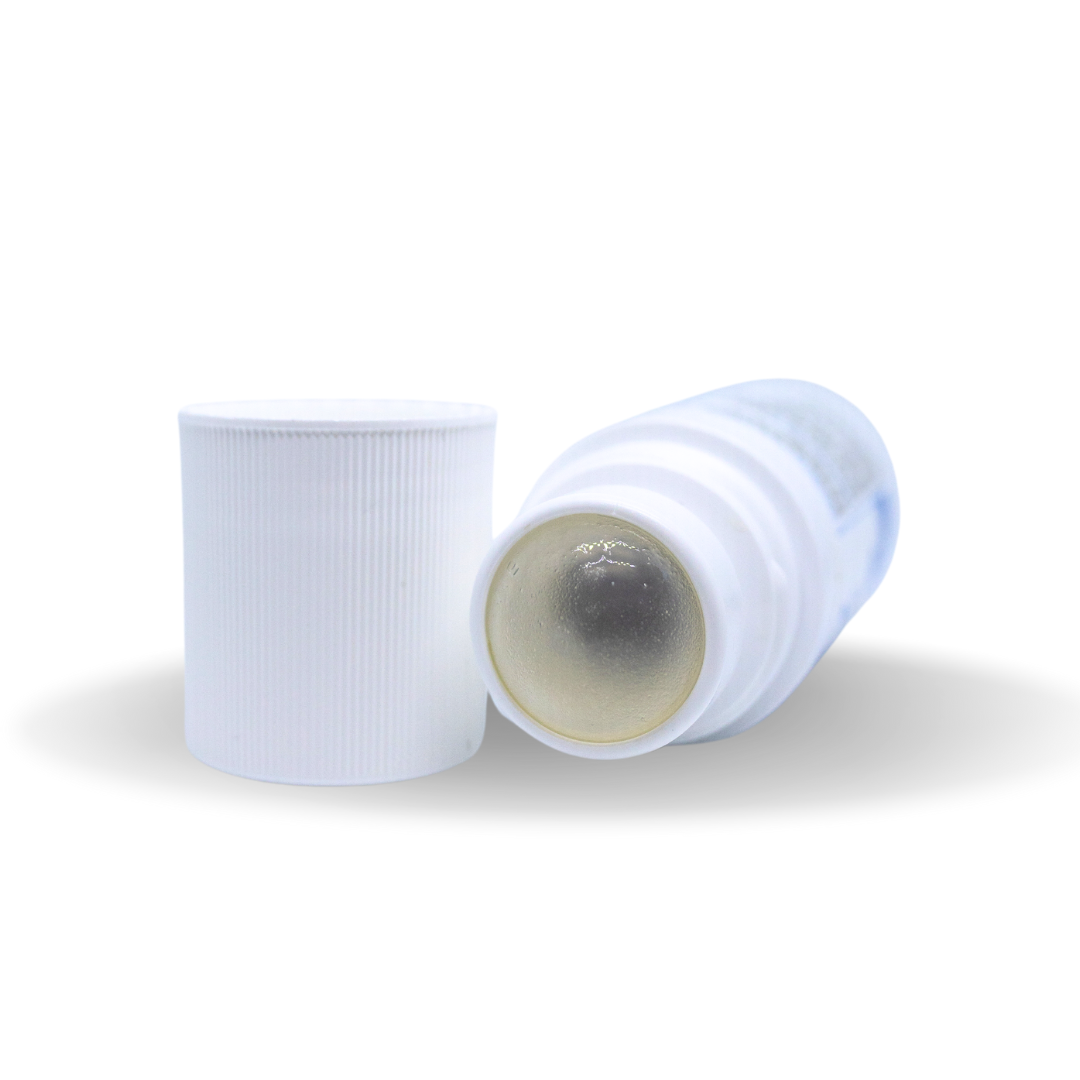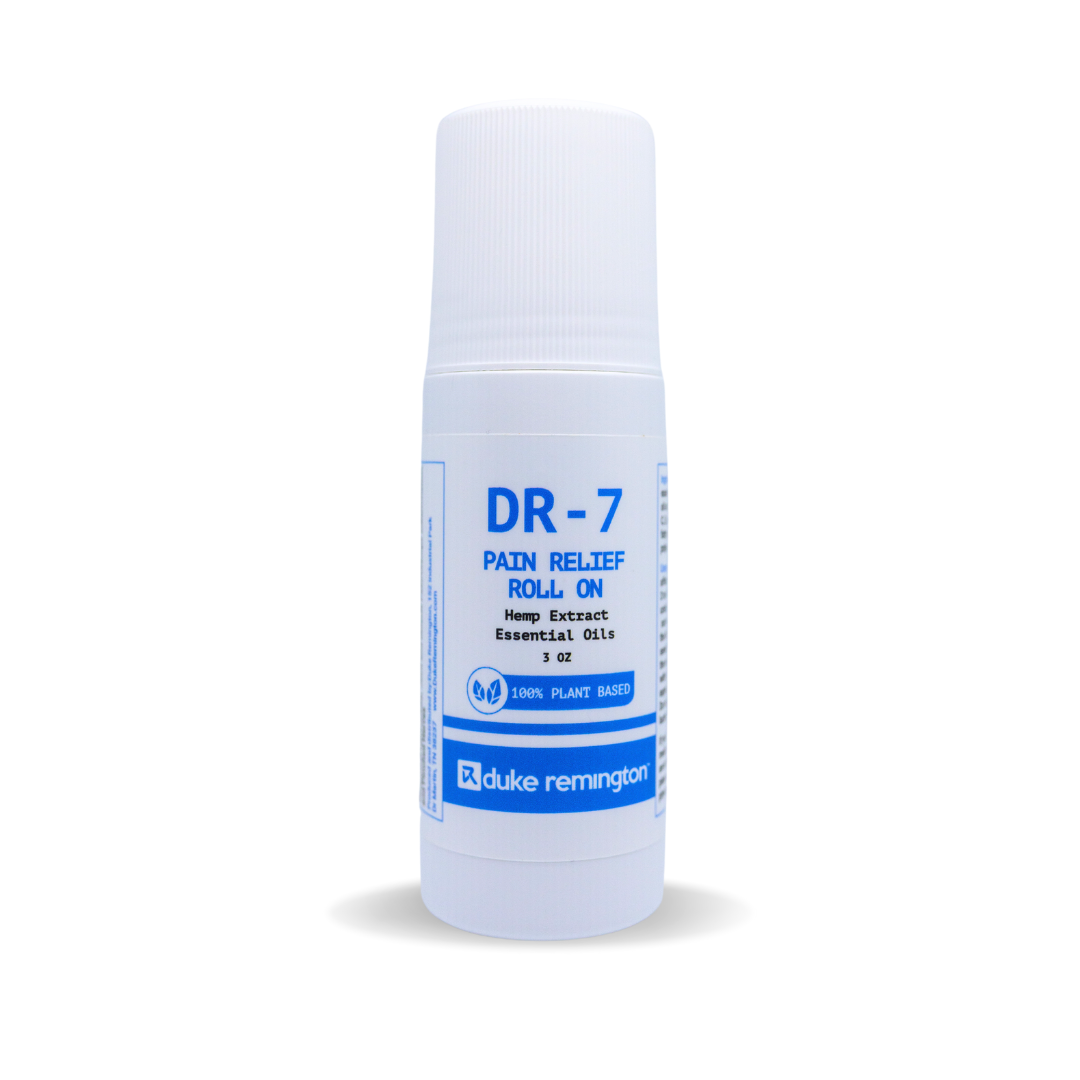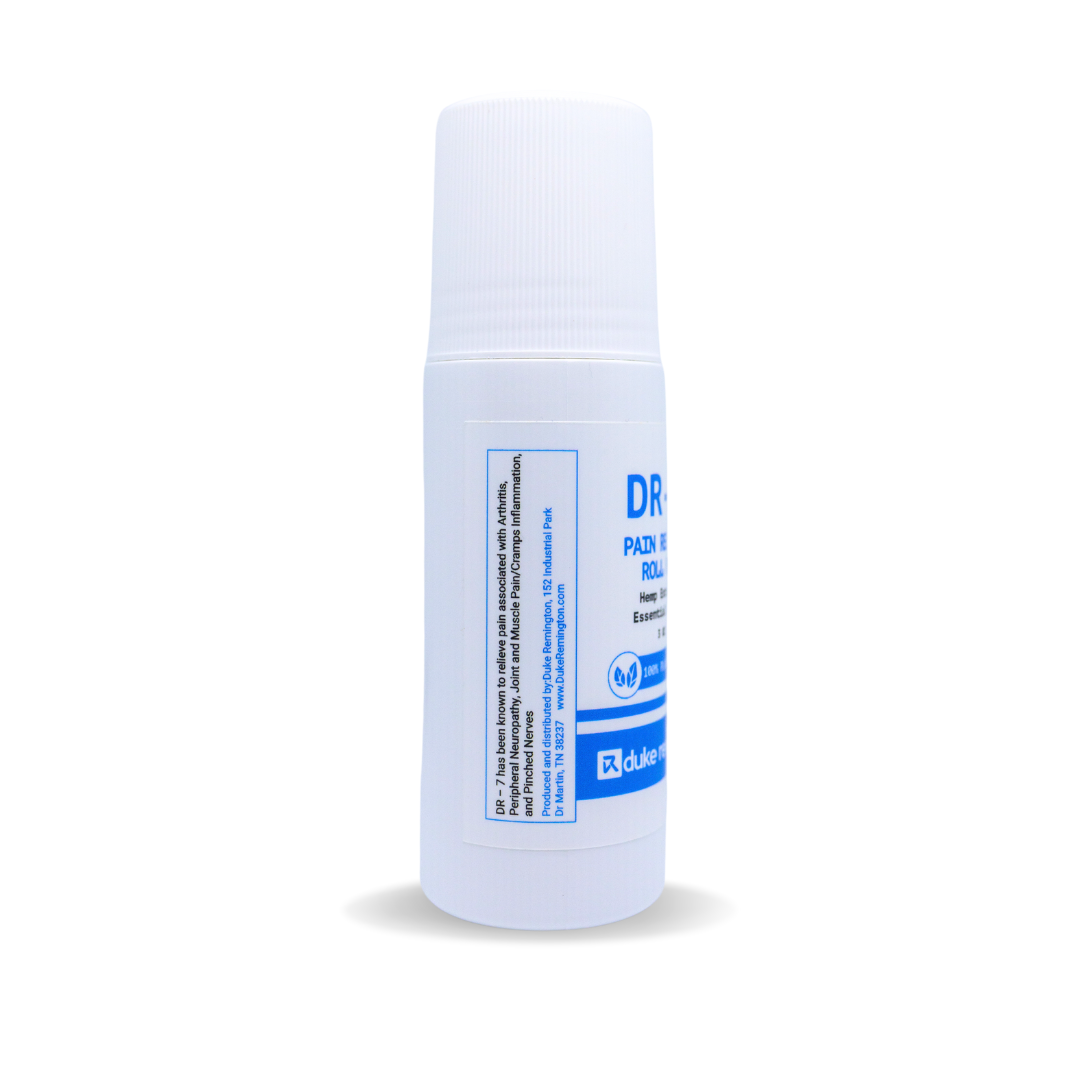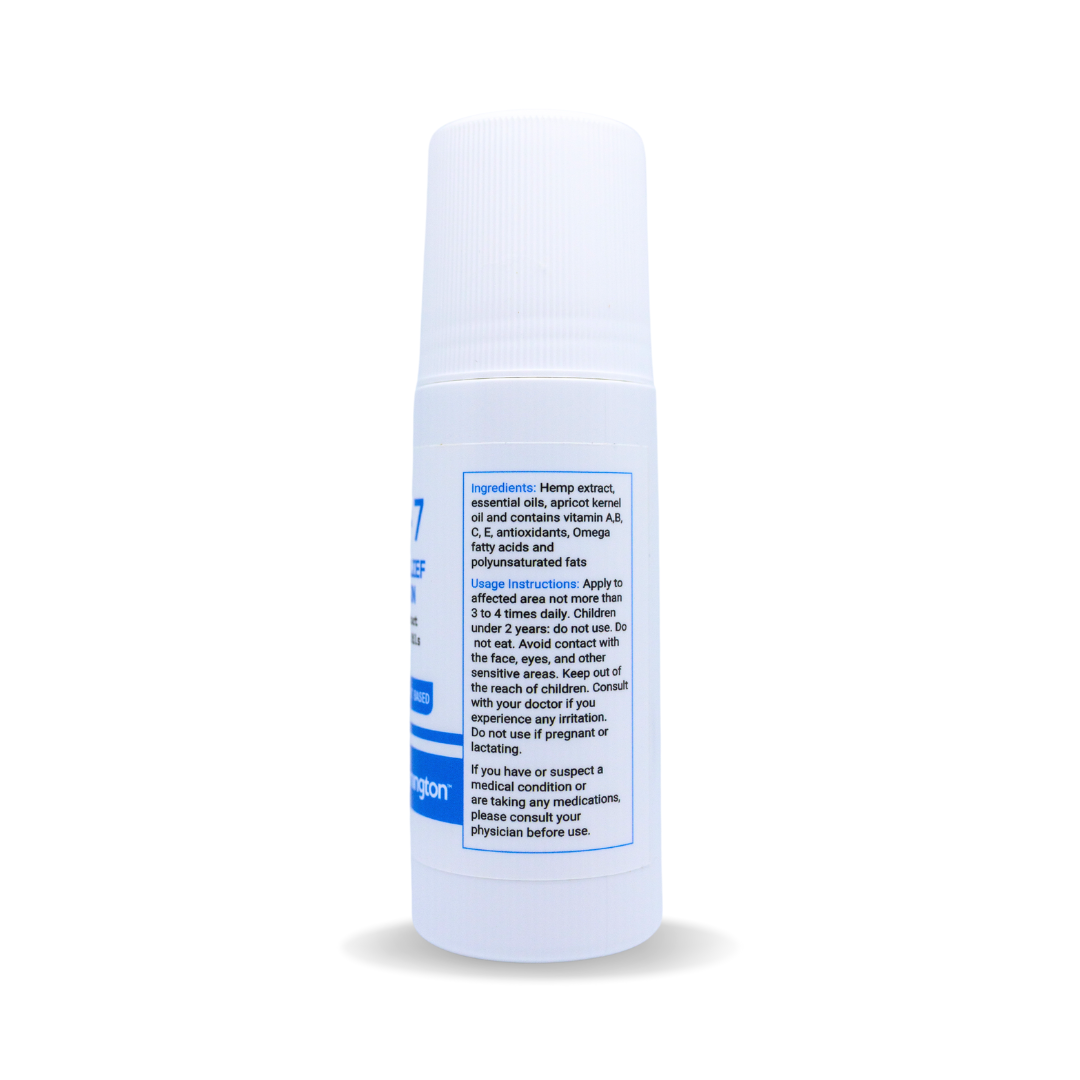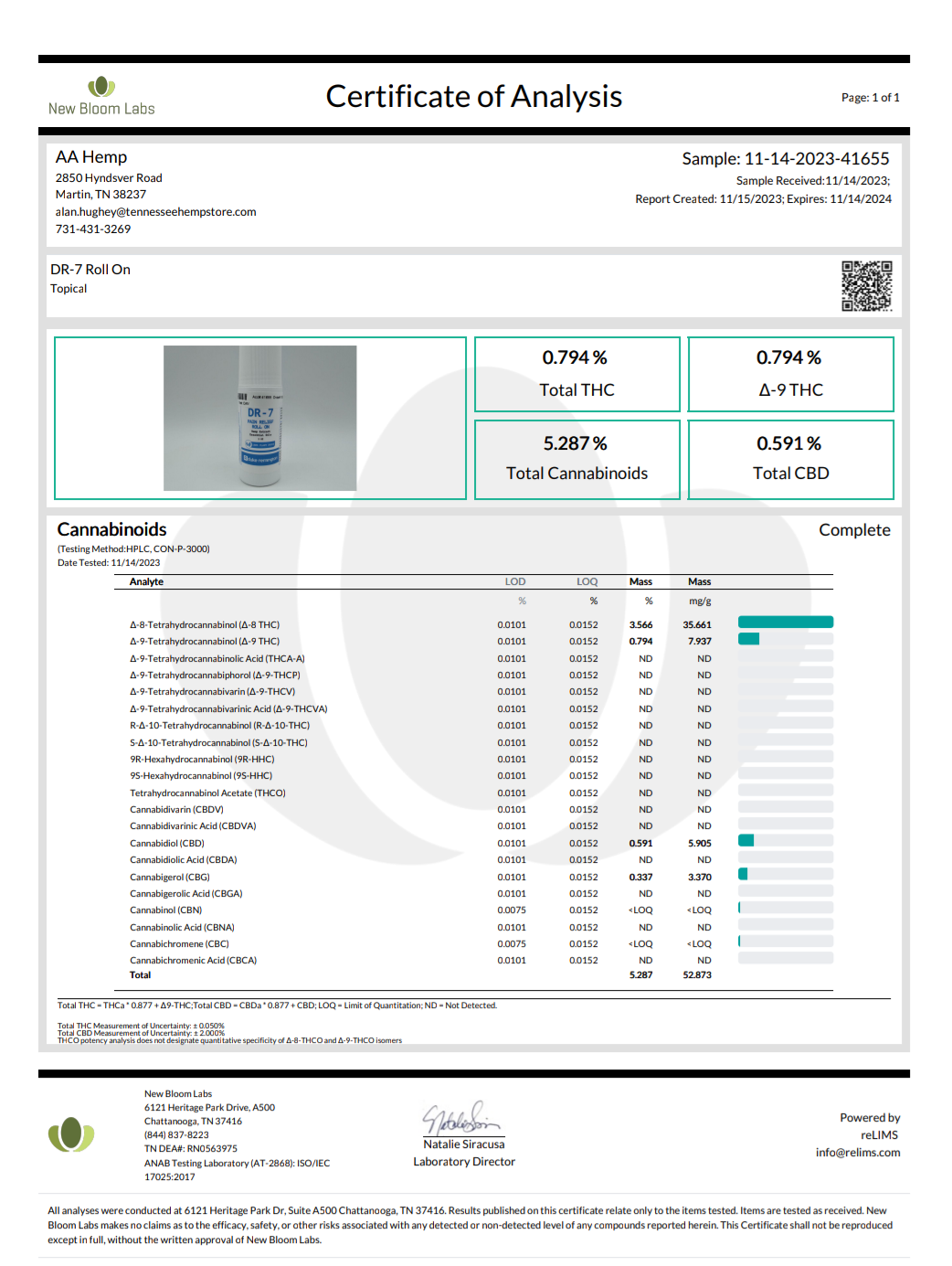 Sale price
$36.00
Regular price
$72.00
DR - 7 Roll On is made with extract from hemp we grow in our facility and natural essential oils. Made in Tennessee.
DR-7 Roll On is 100% Plant Based. The benefits of our Roll On is convenience and ideal for travel, sports, work and anywhere there is a need for on-the-go pain relief.
DR-7 is naturally derived and delivers the most powerful formulation available consisting of two high potencies of hemp extract and essential oils to help areas with pain for quick temporary relief. Use DR-7 for joint, muscle, lower back, knee, shoulder, neck pain, legs and feet, etc. This Roll On is also perfect pre- and post-workout solution for hours of relief from joint and muscle pain.
Coaches, athletic trainers and sports medicine professionals, contact us directly for team discounts.
3 Oz.
100% Plant Based
4400 mg's of cannabinoids per bottle
*These testimonials and reviews are for informational purposes only. The information is not a substitute for expert medical care. Testimonials and reviews are written by actual customers and represent their own observations. These observations are not guaranteed and not medically substantiated and may not be typical for other customers.
Ingredients
Directions
Additional Information
Shipping & Return
Hemp Extract, Essential Oils, Apricot Kernel Oil
& contains vitamin A, B, C, E, Antioxidants, Omega Fatty Acids, and Polyunsaturated Fats
Apply to affected area not more than 3 to 4 times daily. Children under 2 years: do not use. Do not eat. Avoid contact with the face, eyes, and other sensitive areas. Keep out of the reach of children. Consult with your doctor if you experience any irritation. Do not use if pregnant or lactating.

If you have or suspect a medical condition or are taking any medications, please consult your physician before use.
SHIPPING
$7 FLAT RATE SHIPPING
All orders will be shipped with USPS Priority Mail within 1-3 business days from the date when order is placed. We currently ship within the United States only and we do not ship to the following states for legal reasons: SD, ID, MS.
Transactions are labeled as AA HEMP on any statements.
CANCELLATIONS
Orders canceled prior to shipping will be refunded the full cost of the order minus 5% transaction processing fee. 
REFUNDS
We guarantee that the quality of all our merchandise will meet or exceed expectations. If for any reason you are not completely satisfied with your purchase, you may return any item in its original condition within 30 days of receipt and we will gladly provide a refund, replacement, or an exchange.
To qualify for a refund, replacement or exchange, your item must be unused and in the same condition as received and must be in the original packaging within 30 days of receipt.
Please contact us either by email or phone to receive the return instructions.
A package without proper return authorization will not be accepted for refund.